Custom Display Mailer Box
Our most popular custom mailer box will elevate your product packaging and call attention to your logo and brand. Perfect for subscription boxes, gift boxes and retail/ecommerce packaging.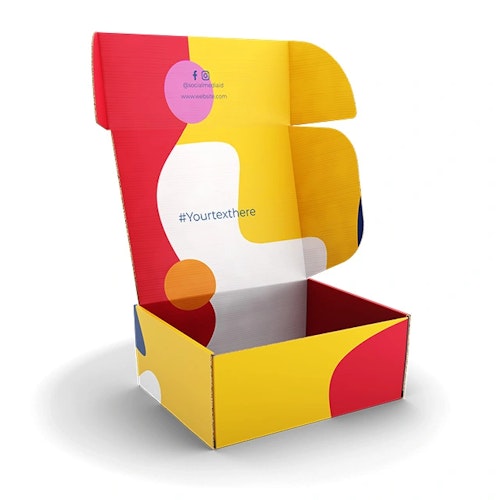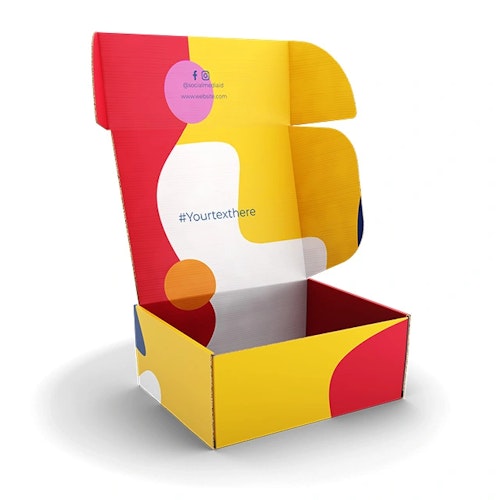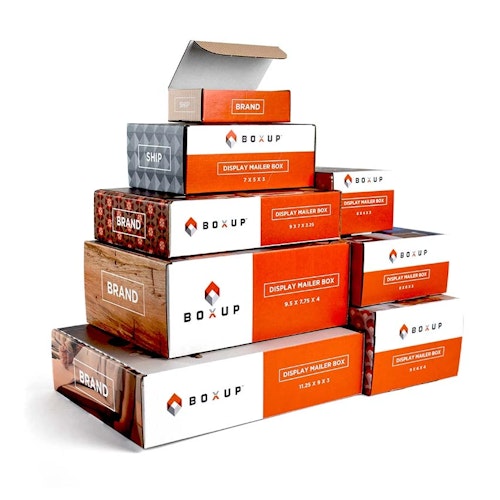 Customize and Check Prices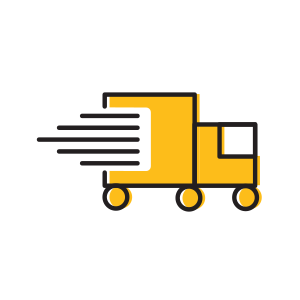 Industry-Leading Turn Times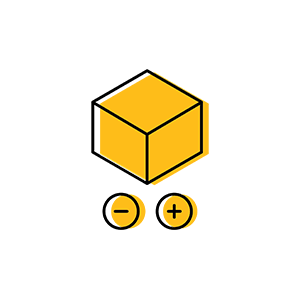 No Minimums
High-Quality Printing
Intuitive 3D Design Tool
Responsive Customer Service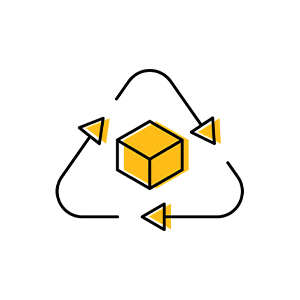 100% Recyclable
Product Details
Custom Display Mailer Boxes
Our custom mailer boxes serve as the perfect custom packaging to showcase your brand and products.  We offer 11 different mailer box sizes designed to maximize the interior volume based on USPS Tiered Shipping Rates - allowing you to send more products without raising your shipping costs. Easy-to-use design templates and our online design tool make creating your custom packaging a breeze! And remember, you can always select "Quantity 1" to order a custom-printed proof of your display mailer box before confirming your larger order. 
Inks
Our digital CMYK printing with UV cure ensures that the ink pops and has a slight sheen, and with no minimum quantity and quick production turnaround, you can order display boxes on demand. Use our free design tool featuring hundreds of customizable templates to create a custom mailer box that will truly wow your customers the minute it arrives at their door!
Our Materials
Our custom boxes are made from sturdy corrugated cardboard in fluting sturdy enough to withstand the rigors of most shipping scenarios. (We've all seen those packages that were abused beyond recognition...).  All designs are printed on white boxes (as opposed to kraft) to allow colors to really shine and pop.   
Fluting: E-flute

Exterior material: white

Interior material: white
9.5" x 7.75" x 4" - 2nd-most popular, falls within USPS Tier 2 Shipping Rates
Dimensions, inside: 9.5" x 7.75" x 4"

Dimensions, outside*:

10.188" x 7.875" x 4.188" 
Weight in ounces: 8 ounces
USPS Tier:

.194

ft

3

or Tier 2
* all outside dimensions are approximate and will vary just slightly based on assembly
Our Process
We digitally print your art on our corrugated boxes in CMYK, often referred to as 4-color process, ink with a UV cure. The UV cure ensures your art is set to withstand basic elements and won't rub off. Our printers are calibrated to SWOP standards, but no two digital printers are the same and we cannot match a PMS color. Please explore our proof options.
Designing Your Box
BoxUp's new online editor and premade box templates now make designing your custom packaging easier than ever!  Check out our tutorial video for help with designing your box!
Proof and Sample Options
If seeing a proof is important to you, we offer three options:
1. Color Test:
If you are trying to match a color, we strongly suggest using our color sampler to identify the color match you are looking for. Still see a color missing? Chat with a customer service rep and we'll see if we can add the color for you.
2. Proof:
You can always order a quantity of 1 with BoxUp. This is the best way to see your art. Turn times for custom proof orders will vary, please chat with us if you have a specific deadline and we'll mark it on your box order.
3. Printed or Blank Samples:
If you are just looking to see the quality of our printing, in general, or you are looking to have an extra blank thrown in with your proof order, you can order a sample mailer box.
Product Guarantee
We take full responsibility for the quality of our mailer boxes. If you are ever dissatisfied with the quality, reach out to us immediately. Our terms and conditions outline our policies on refunds and reprints. Our product is 100% custom. Because of this, we expect our customer to take responsibility for the art product itself. If you want to be sure the end product turns out exactly how you wanted it to, we strongly recommend that you purchase a proof before you place a full order.
Sustainability Promise
At BoxUp, we value the role we play in supporting environmental and sustainable practices.
Our raw material is supplied by companies certified by the Sustainable Forestry Initiative, (SFI). SFI is the largest single forest standard in the world – a standard backed by continuous research. Our commitment
ensures that our mailer boxes are made from at least 50% recycled material and are 100% recyclable. 
All custom boxes are printed and shipped from our facility in Terre Haute, IN. UPS ground shipping is our default. Our boxes are packed in a corrugated cardboard box usually no more than 50 pounds each. You will receive a shipping notification when your order is being processed for shipping. Please allow 24 hours for the tracking number to populate your shipping information. Expedited shipping is available on the shipping calculator. If you require special shipping instructions such as blind shipping, a house UPS account or an alternate shipping arrangement, you must reach out to customers service to approve and process your request.
---
Copyright © 2023 BoxUp.com All Rights Reserved